www.cyber-kitchen.com
LYNX AND BETSIE USERS CLICK HERE


[an error occurred while processing this directive]

Support our featured affiliate to keep our site free



Donate Food FREE
MIMI'S FOOD LINKS
What's New
---
This is a modification of the recipe in Sheila Lukin's Cooking in the USA. We love it and so does everyone for whom I've made it.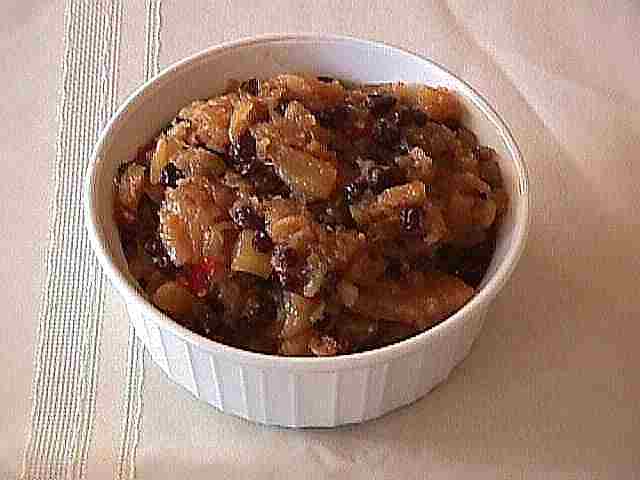 Pineapple Salsa

4 cups diced (1/2 inch) fresh ripe pineapple (about 1 medium) or 2 cans crushed pineapple with juice
2 onions, cut into 1/4-inch dice
1 red bell pepper, roasted, then stemmed, seeded and cut into 1/4-inch dice
4 cloves of garlic, minced
2 tablespoons finely minced ginger
1 cup currants
1 teaspoon red chili pepper flakes
1 teaspoon salt
1/4 teaspoon ground cinnamon
1 cup (packed) light brown sugar
1/2 cup cider vinegar

Bring all of the ingredients to boil in a heavy saucepan. Reduce to medium and simmer, stirring occasionally, for 30 minutes.
Let cool to room temperature and then refrigerate it, covered, until ready to use. Serve with pork, fish or poultry. May be served hot, cold or at room temperature.
Makes about 4 cups.

All data, logos, text contained on any portion of Mimi's Cyber Kitchen copyright 1995 through 2001 Mimi Hiller, JB Hiller, Jennifer Hiller. No portions of this website may be used without express written permission of the authors.