I got this recipe from Kay Hartman many months ago, after hearing everyone rave about it. Then I finally tried it and discovered why it was so popular. Not your typical devilled eggs. I modified her recipe ever-so-slightly, by substituting caviar for half of the capers.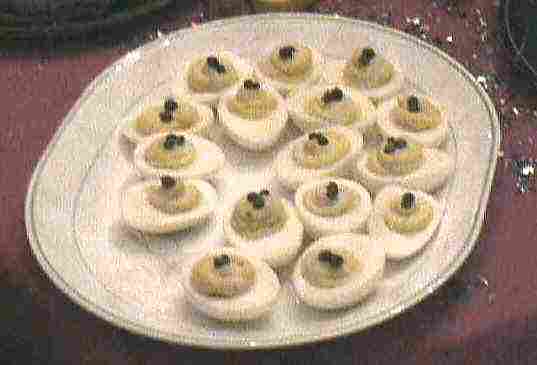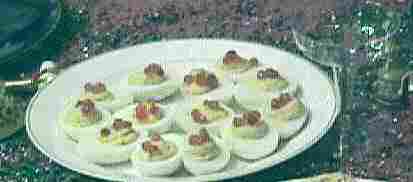 Lemon-Stuffed Eggs
Uova Farcite al Limone (Tuscany)

6 hard-cooked eggs, peeled
1/4 teaspoon grated lemon rind
3 tablespoons olive oil
1 tablespoon fresh lemon juice
Salt
Freshly ground pepper
Dash of cayenne pepper
18 capers, drained
18 fish eggs (Salmon roe caviar)
Cut eggs lengthwise into halves. Lift out the yolks, and mash them with
a fork until smooth.
Blend in lemon rind, olive oil, lemon juice, salt and pepper to taste,and Tabasco. Fill eggs with the mixture and top each with either 3 capers or 3 fish eggs.
Cover with a plate and chill before serving.